Alpha Mare Academy of Online Learning for Women Entrepreneurs
{be sure to bookmark this page, so you can return any time}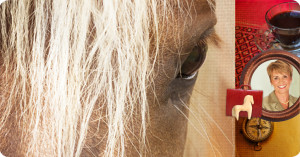 Women entrepreneurs…you can be inspired to lead by The Alpha Mare!
In every herd of horses, one horse is the leader. That horse is always a mare — The Alpha Mare.
She tends to the safety and well-being of the entire herd. She does not avoid her power. She leads with honor and uses her power for the greater good.
You can too!
The Alpha Mare Academy is a collection of online learning materials for women entrepreneurs, designed to help you stand in your strength and lead. 
Grow yourself.  Grow your business. 
Free Downloads
Find Your Courage — Self Growth Secrets (Podcasts)
Get in the Saddle — Business Growth Strategies (E-courses)
Ebooks
Premium Courses
Take the Reins –  for Women Ready to Invest in Themselves