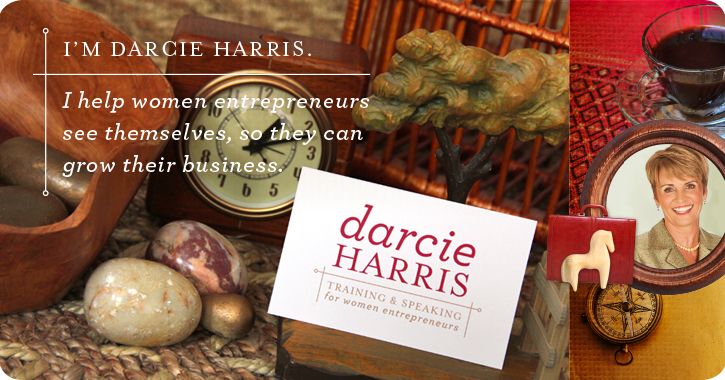 Speaker for Women Entrepreneurs
If I've discovered one truth as a business consultant and speaker for women entrepreneurs,it's that our self-beliefs shape how we lead and how we build our business.
Often a woman overlooks her strengths, because of self-doubt.  The stories she tells herself are creating barriers for her and for her business.
I help her see her strengths, and I help her see what's holding her back.
This connection is how I help women rethink how they lead, so their business can grow, and so can they.
As a trainer and speaker for women entrepreneurs, I encourage and educate women across the country and the globe.  (My favorite destination so far?  Rwanda!)
I love helping women realize these simple "aha's" and then give them concrete steps to put insights into action.
A great starting place for learning on your own is my free Self-growth Series — three podcasts you can listen to at your convenience.  Just look in the left column and sign up now — easy!
And please, help yourself to my online library of podcasts and e-courses for women entrepreneurs, the Alpha Mare Academy.  (You'll discover there how I chose the name!)
Embrace the Grace of Power shows you how to trust yourself to take the lead – with less hesitation, frustration and fear.  It's a four-session e-course you complete on your own schedule. You'll "go deep" to uncover your purpose, your passion and your authentic power.
At the end of the day, no matter where I'm working, it breaks my heart to see what's holding women back.
I'm talking about smart, capable, unstoppable women.
I want them to stand in their strength, feel grounded in self awareness and ready to step forward with real know-how.
Because my purpose and passion is helping women learn.  It's that simple.
So they can lead this life and work journey – with a sense of grace, a wealth of confidence, and a new story of success.
I'd love to connect with you!  Here's how to reach me.
Phone:       405.205.1124
Email:         info@darcieharris.com
Address:    1113 NW 55th Street, Oklahoma City, OK  73118