Get Out of Your Own Way:  Essential Strengths and Strategies for Women Entrepreneurs Who Want to Grow Their Business
E-book for Women Entrepreneurs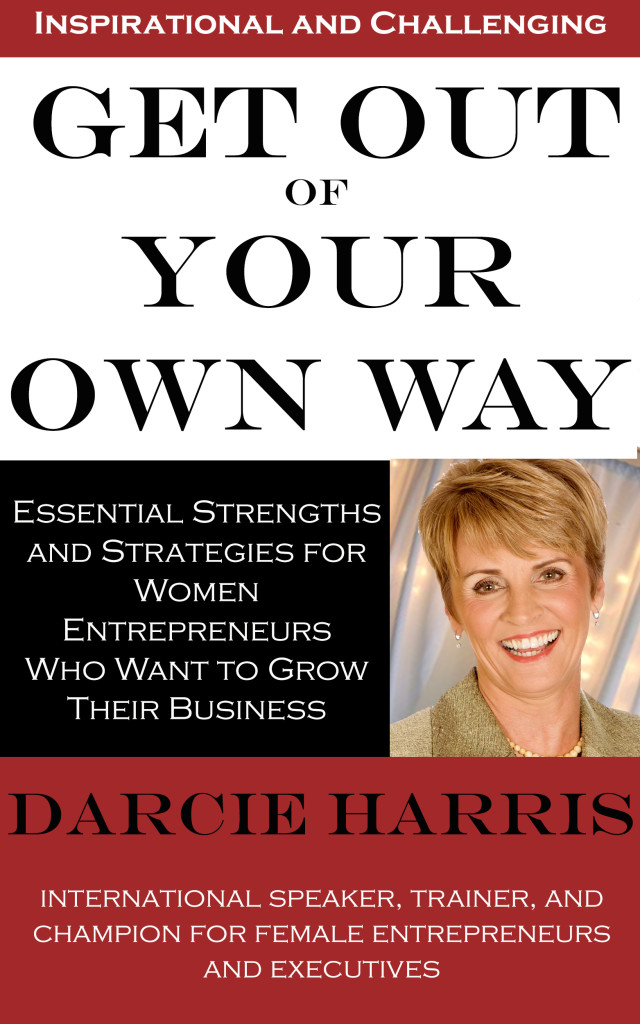 Inspirational and challenging, Get Out of Your Own Way honors and affirms the heart of women entrepreneurs, while teaching them to achieve new levels of self-awareness and business skills.
As hard as women entrepreneurs work, the tough truth is that most of them do not achieve financial success equal to men. Setting aside the gender comparison, they do not achieve the growth they dream of, or the financial success they deserve.
Self-employed women earn only 55% of what self-employed men earn
Only one in five firms with revenue of $1 million or more is woman-owned
Only 13% of women-owned businesses generate more than $100,000 per year in sales, compared with 30% of businesses owned by men.
Our self-beliefs shape our leadership style and our ambitions. What holds women entrepreneurs back is not just lack of skills. Sometimes, it's lack of confidence. Success for women entrepreneurs comes when they strengthen themselves first, when they set aside self-beliefs that cause them to think and play small.
Finding strength and purpose is a powerful turning point. When women learn how to get out of their own way first, they can learn and implement the business strategies and skills to grow their business.
Because every woman entrepreneur deserves to achieve her version of success!