Speaking and Workshop Topics
If I've learned one truth from training, speaking and working with women around the world it's this:  our self-beliefs shape how we lead and how we live.  
I want to help women stand in their strength, feel grounded in self-awareness, and ready to step forward with real know-how.  Because my purpose and my passion is helping women learn, so they can lead this life and work journey with a wealth of confidence, a sense of grace and a new story of success.
I like to find out about your audience and learn what it takes for them to walk away as raving fans of your conference or meeting.  So just reach out and we'll discuss what you need. 
(Most programs can be offered to fit in keynote or workshop time frames.)
Speaker Video, Darcie Harris
The Alpha Mare: Women and Power
As women we want to be seen as understanding, compassionate and fair.  Powerful?  Don't go there.
Fearful of perceptions and stereotypes, even the strongest women sometimes perceive power as being negative.   Anxious about being labeled as demanding or hard to please, we often feel hesitant to assume appropriate power.  The result?  We give away our legitimate power in ways we can't even see.  We struggle with setting limits and self-care.
Using metaphors from the equine world, Darcie leads women to rethink their perceptions of power.
This talk will help women:
Face fears that cause them to play small
Develop confidence to embrace their passion and potential
Stop behaviors that hold them back from creating the life they really want to live
Connect the dots between their beliefs and their fulfillment in roles like friend, neighbor, daughter, employee, business owner, mother, wife
Become a force of goodness in the world.
The Ladies Room: Women Working With Women
With refres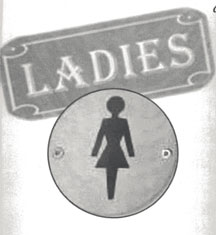 hing honesty and candor, Darcie explores the stereotypes, beliefs and behaviors that can cause us to be our own worst enemies as we work with and for women.
Drawing on insights learned from years of consulting exclusively with women business owners and executives, Darcie inspires women to avoid oversimplification and identify the real issues that get labeled as simply "too much estrogen."
Women will learn to:
Identify the negative stereotypes about women working with women, how they get created, and how we perpetuate them
Look more deeply into workplace dynamics and identify the real issues that get oversimplified and labeled as "too much estrogen"
See how women's natural predisposition for relationships and empathy can work for them, or against them, depending on their expectations and behavior
Take personal responsibility to transform negative stereotypes into positive, and transform unhappy work environments into productive and rewarding workplaces  that bring out the best in ourselves and others, without giving up our feminine side
Be The Orchestra Conductor: Your Real Role as a Leader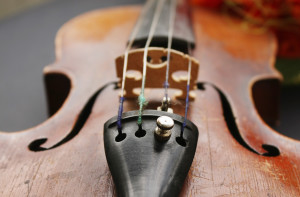 Think of your company as an orchestra. You are playing the violin, the trumpet, the clarinet and the drums (even the triangle!). But your real role as a business owner is to be the orchestra conductor.
As small business owners, we wear so many hats that it's really easy to lose track of our real role:  leading the company.
If you want your company to grow, you need to learn what a conductor does and when she does it. That's the only way to get the best music from the entire orchestra.
Drawing on years of experience of working with hundreds of female business owners, Darcie will lead participants to understand the tools and the process to bring out the best in others, get effective execution and create a culture of accountability.
Women will learn to:
Replace"doing" with "leading"
Focus on outcomes, not activities
Act on an intentional growth strategy
Create accountability for herself and her team
Understand why she MUST focus time on her business, not just her clients
The Role You Were Born to Play: Leadership Lessons from the Silver Screen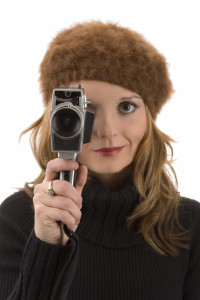 Leadership lessons straight from the box office to your office. Through an innovative combination of movie clips, experiential exercises and discussion, participants will learn eight essential leadership qualities.
Suitable for all women who wish to improve their leadership capabilities.
Women will learn to:
Deeply grasp the eight essential leadership qualities
Gain confidence in their professional and personal lives
Discover their own unique leadership style and voice
Develop awareness of their innate leadership strengths & the practical application of these strengths
Develop core personal qualities and a powerful foundation for leadership in a variety of situations.