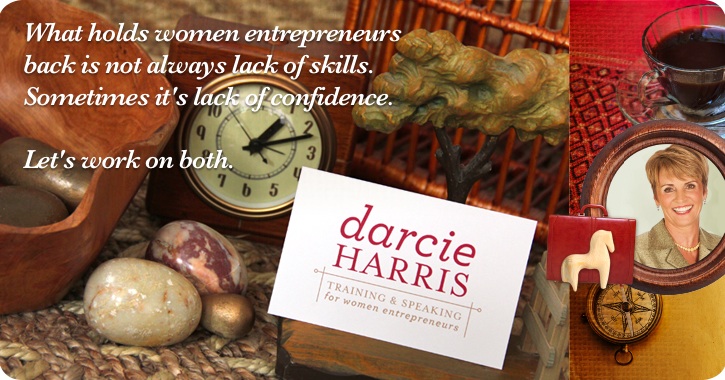 ---
Testimonials
Darcie is energetic and helps women discover how they can be more successful. Her delivery is interesting and engaging!
2010-2011 PresidentJunior League of Oklahoma City
Very insightful, very engaging, phenomenal speaker!
Broadcast Journalist
Wow – you hit it out of the park! Your presentation aligned perfectly with my curriculum. Thank you so much!
OSU School of Entrepreneurship
The [Alpha Mare] seminar was great. I can't begin to tell you how much I needed that right now. It was like getting a giant shot of B12 and Prozac all in one, but with much longer lasting effects!
Thank you for a great presentation!
Program ChairColumbia, MOChamber of Commerce Women's Network
You are the best speaker I've ever heard!
Byers Creative, LLC
I have seen women reach milestones they would have otherwise thought improbable, if not impossible without Darcie's help as a mentor, coach, speaker and trainer.
Executive VP & COOProsperity Bank
Darcie is exceptional at what she does—she is practical, creates possibility, and turns actions into reality. Her delivery keeps you focused, energized, and motivated. She's a true inspiration to business leaders and association executives alike!
Executive DirectorOklahoma Society of Association Executives
She's phenomenal! Each time I hear Darcie speak, I leave with something new, innovative and extremely powerful that I can apply not only in business, but in every aspect of my life.
Co-ChairGo Red for Women
Initially, I thought that your remarks would not resonate with me because I am not horse women. I was wrong in every way. You remarks made me think deeply. It is not often that busy women are called to be reflective.This was wonderful!
Professor of LawOCU Law School