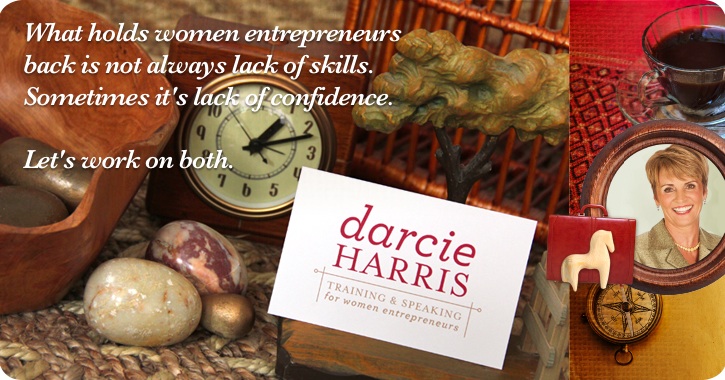 ---
Testimonials
I have seen women reach milestones they would have otherwise thought improbable, if not impossible without Darcie's help as a mentor, coach, speaker and trainer.
Executive VP & COOProsperity Bank
Darcie, you made me believe that women are powerful and we do not need to empower them but to help them realize their power, I quote you in every one of my gender and women's empowerment sessions.
Program FacilitatorKabul, Afghanistan
Darcie challenged and inspired each of us with her "Alpha Mare" address. I had so many women tell me they want to hear more from her in the future!
Co-chair, Women's NightAssociation of Petroleum Landmen
Initially, I thought that your remarks would not resonate with me because I am not horse women. I was wrong in every way. You remarks made me think deeply. It is not often that busy women are called to be reflective.This was wonderful!
Professor of LawOCU Law School
She's phenomenal! Each time I hear Darcie speak, I leave with something new, innovative and extremely powerful that I can apply not only in business, but in every aspect of my life.
Co-ChairGo Red for Women
Thank you for a great presentation!
Program ChairColumbia, MOChamber of Commerce Women's Network
Wow – you hit it out of the park! Your presentation aligned perfectly with my curriculum. Thank you so much!
OSU School of Entrepreneurship
Darcie is energetic and helps women discover how they can be more successful. Her delivery is interesting and engaging!
2010-2011 PresidentJunior League of Oklahoma City
You are the best speaker I've ever heard!
Byers Creative, LLC
Very insightful, very engaging, phenomenal speaker!
Broadcast Journalist