It's a typical Monday morning.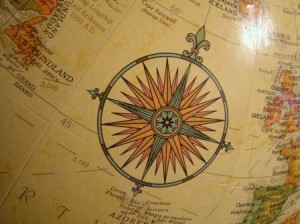 You hit the ground running, armed with good intentions.  You tell yourself, this week is going to be different.  Better.
This week I'm going to get more accomplished.
This week I'll get organized.
This week I'm going to get caught up.
But you're crazy busy.
You open your email and you get sucked down a rabbit hole.  You check your social media pages and there goes another hour.   A misdirected employee needs your help to get back on track — another half an hour.  An unexpected phone call eats up twenty minutes.
Sound familiar?
You're working like mad, but is your business growing? 
Are you working on the right things, the things that help you reach your goals, the things that help you make more money?
The truth is, there's a ton of stuff to do and not enough time.
Most likely, a full blown strategic planning session with your staff is probably the best medicine.  But right now, that just feels like one more burden.
How could you find the time to carve out a entire day or two for you and your entire staff to just talk and plan when there is already so much to do?
It's not as hopeless as it sounds.
Small changes can have a big impact.
You'll be amazed at how just three small changes can make a dramatic difference in what you accomplish.  You'll begin to feel like a human being again, not just a human doing.
Clarify your staff responsibilities:  Get really clear on who is responsible for what.  Make sure your employees know what they are accountable for.  Define specifically what they do and how their efforts move the company forward toward defined goals.  Make their responsibilities measurable.
Begin every Monday morning by making a list of your Top Five Priorities for that week.  What five things absolutely must get accomplished?  Then identify the top-one-of-five.  If all else fails, this is the ONE thing I must accomplish.  Have every employee do the same thing.  Then meet every Monday morning to discuss your lists.
Never open your email until you have written down your Top Five Priorities.  Yeah, this sucks.  But you have to be ruthless about this.  (Sure, I'd love to think that you want to read my emails first thing Monday morning.  But even this can wait till afternoon.)  Chart your course first, get focused, then set sail.
And if you're in a place where even these three small changes feel like too much…just do one.
If you can only make one small change, make sure that one thing is your Top Five Priority list.  Your top-five list is your compass, your guide.  Never begin a week without clearly defining for yourself and others what you want to accomplish by the end of the week.
You'll be delighted with the difference this makes in your productivity.
Sure, a full-blown strategic plan is an incredibly valuable and essential part of being in business.  But sometimes you have to dig yourself out of a hole and get a breath of fresh air before you embark on that journey.
Start where you are. 
The most important thing in life is knowing what's important.  (Someone famous said that, and I don't remember who!)
Choosing your Top Five Priorities helps you make peace with the fact that you'll never be "caught up" — some things just won't get done.  (Sorry, hate to be the one to break it to you.)  But the important things will.
And my promise to you?  I won't send you emails on Monday morning! Take care,