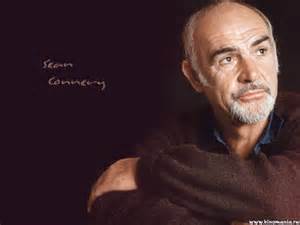 In my wildest dreams, I wouldn't have thought that Sean Connery could be the source of any insight for me, relevant to leadership for women entrepreneurs. After all, he's got a quite reputation as a misogynist, right?
So I surprised myself when I saw a learning opportunity through his role in the movie The Untouchables.
The movie tells the story (somewhat fictionalized) of how treasury agent Elliot Ness, played by Kevin Costner, assembles a hand-picked team to bring Chicago crime boss Al Capone to justice. In a city consumed by corruption, Ness is determined, but idealistic.
That's where Sean Connery comes in. He's a wise, older cop with the street smarts that Ness lacks.
Ness will rant and rave about what Capone is getting away with and how the corruption within the police force itself is making it impossible to catch him. Each time he vents his frustrations about Capone being so elusive, Sean Connery looks him in the eye and says, "So what are you prepared to do about it?"
His words are tough and intended to provoke.
There were no easy answers in 1920's Chicago. Ness was blocked at every turn and had to make tough choices and take risks. Connery was simply confronting him with one simple reality: you can keep complaining or you can do something about it. But you can't do both.
What are you prepared to do about it?
I had to ask myself that question recently. I'd been ruminating on a business challenge that had me…well…stuck. One thought led to another, which led to another. There were too many moving parts and I found myself going in circles.
But more than that, I found myself complaining about it every time I got together with my closest friends. I was like a broken record. When I look back on it, I'm surprised they were even willing to have dinner with me!
Then I remembered Connery's character, the crusty old street cop, saying bluntly to Elliot Ness, "What are you prepared to do about it?"
That memory propelled me into action. I still don't have the issue resolved one hundred percent, but at least I have forward movement.
I've seen and heard plenty of business problems and complaints in my work with women entrepreneurs.
I can't afford to hire good people.
I never seem to have time to do what's important.
My employees just aren't motivated.
I just can't seem to get organized.
My employees won't work as a team.
I want my business to grow but the marketing people aren't effective.
Leadership for women entrepreneurs
We can all benefit from talking over the problems and challenges we face; getting input and fresh perspectives is smart. But as women entrepreneurs, in the end, we have to act.
It's tough to face the reality that we do have choices. Even if all our choices are ugly, frightening or risky, we do have choices.
If what we have been doing (which might be nothing!) isn't working, making excuses won't help. It's time to get out of the rut and do something different. And that likely means coming out of our comfort zone.
The authors of The Oz Principle (a great book about accountability) have a powerful line. "Success comes down to one simple principle. You can either get stuck or get results. Period. Case closed."
Are you stuck in your business? Your life? A relationship?  Do you face tough choices?
Take a cue from Sean Connery.
What are you prepared to do about it?
Take care,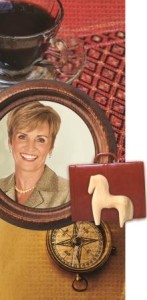 P.S. How much can your revenues increase in just one year if you can get unstuck and grow your business?
I bet that very likely you didn't get special training in "how to be a woman entrepreneur."
I bet that despite the "marketing smile" you wear in public, you don't feel as confident as you look.
I bet you have dreams for your business, that you want it to grow. But sometimes you just feel stuck. And alone.
So I created a 7-session e-course specifically designed to help women get unstuck. Think of it like "The owners' manual for women entrepreneurs."
This e-course can help you close the gap between your dreams and your results.
It's not sexy. It's not glamorous. It's the real stuff. It's step-by-step learning to help you to learn the tools and the process to:
bring out the best in others,
get effective execution and
create a culture of accountability.